Media's "Myopic and Narcissistic View of History" Irks Prof. Kevin Howley
November 16, 2009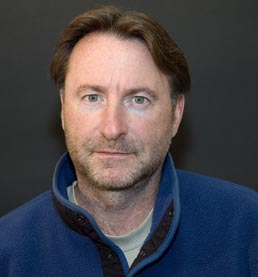 November 16, 2009, Greencastle, Ind. — "Last week the world observed the 20th anniversary of the fall of the Berlin Wall," writes Kevin Howley, associate professor of communication at DePauw University, in the Bloomington Alternative. "Not surprisingly, the bulk of U.S. media coverage of the ceremonies was self-serving and demonstrated, yet again, that the corporate press rarely appreciates the lessons -- let alone the ironies -- of history."
According to Dr. Howley, "It was particularly startling that so few historians or political scientists were asked to discuss the significance of the anniversary. Instead, American audiences were treated to a choir of star journalists -- Tom Brokaw, Robin McNeil, Dan Schorr, among others -- waxing nostalgic about their role in reporting history. This myopic and narcissistic view of history -- one that puts celebrity reporters at the center of the narrative -- trivializes the significance of the end of the Cold War. What's more, it re-inscribes a particular interpretation of the historical record: an account that implies the ethical and economic superiority of American-style liberal democracy over the morally bankrupt and ideologically repugnant Soviets."
He continues, "Fast-forward to 2009, and the United States is mired in Afghanistan just as the Soviets were in the 1980s: so much for 20/20 hindsight. If the corporate
media took an honest, clear-eyed look at contemporary America, they would find an imperial power on the brink of collapse and a domestic social order that puts profits before people at every turn."
You'll find the complete column, which also examines health care reform and veterans, at the publication's Web site.
Kevin Howley is the editor of the recently published textbook, Understanding Community Media, and authored Community Media: People, Places, and Communication Technologies. He has a book review published in the current edition (volume 16, issue 2) of the Journal of Radio & Audio Media. Read more here.
Back