Barbara Kingsolver's ('77) The Lacuna "A Supremely Ambitious Work"
November 23, 2009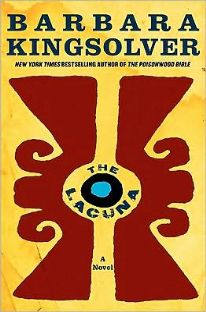 November 23, 2009, Greencastle, Ind. — In a review of The Lacuna, the San Francisco Chronicle declares that author Barbara Kingsolver "may now rank -- for artistry, longevity and moral purposiveness -- in the 'above reproach' category of authors, gathering distinction with each new work. Her latest novel won't disappoint that expectation. Set in milestone-studded history, the book is a supremely ambitious work: a dense picaresque, glitteringly alive."
Access the item at the newspaper's Web site.
The Lacuna is #5 on this week's New York Times' bestseller list.
Barbara Kingsolver's thirteen books of fiction, poetry, and creative nonfiction include The Bean Trees and Animal, Vegetable, Miracle: A Year of Food Life, which was listed among the ten best nonfiction books of 2007 by TIME magazine. Translated into nineteen languages, Kingsolver's work has won a
devoted worldwide readership and many awards, including the National Humanities Medal. Learn more about her and her new book in this recent article.
In her commencement address to DePauw's Class of 1994, Kingsolver said, "The best thing about DePauw is that it required me to take courses in poetry and mathematics and biology and history," Kingsolver told the audience. "I was not allowed to be narrow in my interests, and I was rewarded for trying really hard to see the fibers of logic and consequence that connect poetry and biology and history. I believe that's the most precious and useful kind of education that a person can ever have."
Back