Bob Steele '69 Appointed Permanent Director of Janet Prindle Institute for Ethics
November 23, 2009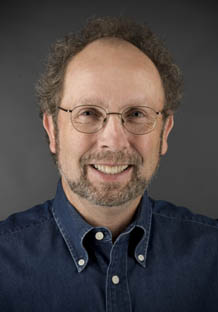 November 23, 2009, Greencastle, Ind. — Robert M. "Bob" Steele, currently Eugene S. Pulliam Distinguished Visiting Professor of Journalism at DePauw and 1969 graduate of the University, has been appointed permanent director of the Janet Prindle Institute for Ethics, effective January 1, 2010. Dr. Steele, one of the nation's foremost experts on journalism ethics, has also been serving as Nelson Poynter Scholar for Journalism Values at the Poynter Institute in Florida.
President Emeritus Robert G. Bottoms, who has been directing the Prindle Institute since June 2008, has announced plans to become interim dean and president of Seabury-Western Theological Seminary in Evanston, Illinois. Dr. Bottoms will be appointed Senior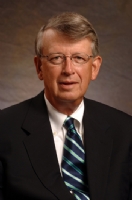 Fellow at the Institute for a term of January 1 through June 30. In this role, he will help Steele with the transition in leadership at the Institute and assist with events already planned for the spring. (top left: Bob Steele; at right: Robert G. Bottoms)
"I am very pleased that Bob Steele has agreed to take on the role of leading the Prindle Institute," notes DePauw President Brian W. Casey. "Bob will help DePauw engage in meaningful discussions about how the Institute -- which is only two years old -- can develop into a leading national center for inquiry, research, and debates on ethics. He will also examine how this unique and valuable resource can best enhance the intellectual life of students and faculty at DePauw."
Dr. Casey adds, "After much discussion on and off the campus regarding the current state of the Institute and its future after the end of Dr. Bottoms' term, I concluded that the University and the Institute might be best served by having a member of the DePauw community lead the Institute and engage this academic community, and the national community concerned with ethical inquiry, in planning for its future. During numerous conversations with faculty members, trustees, and supporters of the Institute, Bob Steele's name was brought up repeatedly as a potential and strong candidate.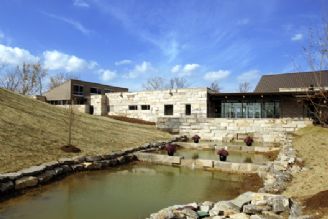 Earlier this month I met with the Faculty Advisory Committee of the Institute to discuss this possibility and, after discussion, they unanimously endorsed the appointment of Bob Steele as director. I will be working with Bob and the departments in which he currently teaches, as well as the Pulliam Center for Contemporary Media, to effect this transition such that the Institute and the University as a whole can move forward with strength."
"The Prindle Institute for Ethics has terrific potential as an essential element of DePauw's service to our students, faculty, staff and alumni as well as the Greencastle community and many others beyond on campus," says Steele. "I'm honored to take over the leadership of the Institute and to build on the strong foundation Bob Bottoms and others have created. My nature as a journalist, an ethicist and a teacher is to ask a lot of questions, listen closely, guide spirited discussions and keep learning. I'll give my best in all of that and more as I lead the Prindle Institute."
The president says he is charging Professor Steele to consider -- with input from the DePauw faculty and the larger DePauw and academic communities -- these essential questions:
What should the role, purpose, and goal of the Institute be? How can the Institute become a national and international center for rigorous inquiry, research and debate on the ethical issues of our times?
What is the proper relationship between the Institute and the University? How can we both develop the Institute as a national center for inquiry in ethics, while also deeply serving our students and faculty?
What administrative structures should be developed to strengthen the Institute and clarify its relationship with the University?
President Casey is also asking Dr. Steele to develop a fundraising plan to ensure the long-term fiscal health of the Institute.
Bob Steele spent nearly two decades on the faculty of The Poynter Institute for Media Studies developing and leading seminars. He taught hundreds of workshops and thousands of journalists and media leaders. Steele's Poynter Institute colleague Jill Geisler said, "He'll lead. You don't have to
ask him to. It's just his nature and his gift ... He'll lead because people choose to follow him."
Beyond Poynter programs, Steele also led ethics and values sessions for nearly 100 news organizations across the country including newspapers, television stations, and broadcast and newspaper groups. He is frequently on the phone or online guiding and coaching journalists and media leaders -- including DePauw student media organizations -- on real-time ethical dilemmas and leadership challenges. He also has advised many news organizations on their codes of ethics and standards and practices guidelines. And, he's been on the receiving end of thousands of interviews by reporters who are covering journalism ethics issues. Steele has been called a "journalism treasure" by Steve Buttry of the American Press Institute.
"The concept of establishing an Institute was aimed at transforming the very nature of DePauw University, putting it on a different plateau," said Janet W. Prindle on October 26, 2007, at the dedication of the Institute for Ethics that bears her name. Prindle, a 1958 graduate of DePauw, expressed her desire that the Institute would make her alma mater "a destination for critical inquiry and discourse" and nurture faculty members, students, staff and visitors "in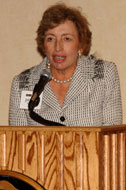 forming new thinking to resolve critical problems."
Prindle, a pioneer for women on Wall Street and champion of socially responsible investing, was the first woman to be named partner at Neuberger Berman and has been a member of DePauw's Board of Trustees since 1990. Her generous gift funded the construction of Institute, which is located in the DePauw Nature Park.
Visit the Janet Prindle Institute for Ethics online.
Back