Job References "Offer Little Substance," According to DePauw's Steve Langerud
November 25, 2009
November 25, 2009, Greencastle, Ind. — When it comes to job references, "Everyone wants to be helpful and supportive to former employees, but in the end, they offer little substance to a new employer," Steve Langerud, director of career development at DePauw University, tells CareerBuilder.com. "Legally, they are limited by what they can or want to say about former employees. I think the old formal system of references is dead in most professional fields."
Langerud is among the career planning experts cited in an article, "Do references really matter?."
Rachel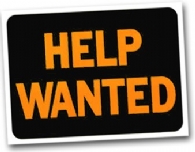 Zupek writes, "Langerud warns that just because an employer isn't checking personal references the traditional way doesn't mean he isn't checking references at all."
According to Langerud, "Employers are more likely to check the informal, but tangible, behavioral reference sources like LinkedIn, Facebook, credit history [or] criminal history than the more subjective references provided by candidates. Candidates should be much more intentional about crafting a professional identity that serves the role of a 'reference' but within the context of the work, profession and colleagues you seek to engage. It eliminates the weaknesses inherent in the old style of references that become so watered down they are useless."
The article begins, "The importance of references seems to be a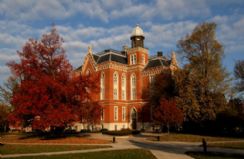 hot topic these days. Employers want to make sure they are hiring the right person for the job; but some thwart the process because checking references can be labor-intensive. On the other hand, job seekers provide references they know will give a glowing report, but employers are getting smarter and finding references you didn't provide."
The piece, which includes 10 hints for job seekers, can be accessed at CNN.com.
Langerud, who came to DePauw this fall from Grinnell College, was quoted in the October 25, 2009 edition of the New York Times.
Learn more about him in this recent feature article.
Back