30 Rock's Scott Adsit '88 Featured in Article
November 25, 2009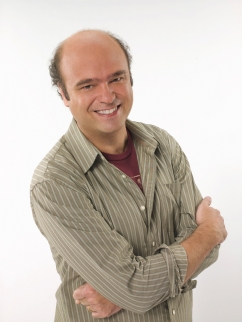 November 25, 2009, Greencastle, Ind. — Scott Adsit, who portrays Pete Hornberger on the NBC comedy series 30 Rock, "describes himself as a bit of a class clown growing up," notes Time Out Chicago. "At Glenbrook North High School, he improvised with a student group called the Immediate Conception. After attending DePauw University in Greencastle, Indiana, for just one semester, Adsit returned to Chicago, where he pursued acting at Columbia College. Sheldon Patinkin, then head of its acting department, nudged him toward the Second City; in 1987, Adsit was hired by the touring company."
Adsit is a member of DePauw's Class of 1988. His résumé includes appearances on TV's Friends, Mr. Show and The Office, as well as the film Kicking & Screaming.
In the article, Adsit tells of receiving a phone call in 2005 from Tina Fey, who was creating a new show in which she would star, 30 Rock.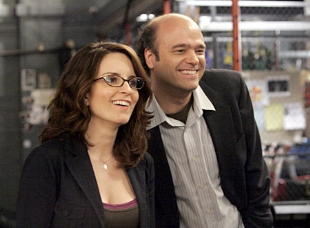 "Tina called and said, 'I'm working on a show, and there's a part I'm writing with you in mind, so keep your schedule open next year,' " Adsit recalls. "So I did."
Jason A. Heidemann notes that Adsit's screen time is limited, given the program's large ensemble cast. "I would love to say that that's all going to change, but it's a huge cast with a lot of funny people and Pete serves a function," Adsit says. "The fact that I'm in there at all is fantastic. [Tina] wrote it with me in mind, so I owe her my life."
Access the full story by clicking here.
Back