Indianapolis Star Previews Tonight's Ubben Lecture by Steven Levitt
November 30, 2009
Also: Information on Tonight's Ubben Lecture by Steven Levitt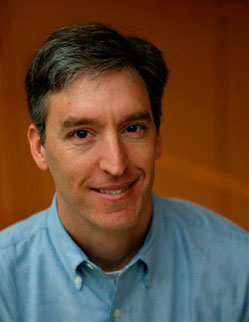 November 30, 2009, Greencastle, Ind. — "There's no such thing as a stupid question to Steven D. Levitt," according to the Indianapolis Star's Erika D. Smith. "The economist has pushed not one, but two books -- Freakonomics and SuperFreakonomics -- onto national best-seller lists by answering questions that few would dare to ask ... Levitt may touch on some of those when he speaks this evening at DePauw University in Greencastle. His appearance, at 7:30 p.m. at Kresge Auditorium inside DePauw University's Green Center for the Performing Arts, is part of the Timothy and Sharon Ubben Lecture Series."
Smith notes, "The book, which Levitt wrote with Stephen J. Dubner, examines economics as it relates to incentives. Specifically, the authors think that economics is at its core the study of incentives and that people tend to respond to incentives in predictable ways."
Dr. Levitt tells Smith that SuperFreakonomics: Global Cooling, Patriotic Prostitutes, and Why Suicide Bombers Should Buy Life Insurance "takes the core idea of economics and uses those techniques on questions no self-respecting economist would care to take on. It's a bunch of unusual topics (but) we ground everything in academic data ... Most people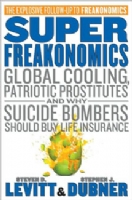 when they look at controversial topics, their first reaction is an ethical one. We don't do that."
Read more of the interview at IndyStar.com.
Levitt recently appeared on Comedy Central's The Daily Show and, in another piece, offered his analysis of a controversial 4th-and-two decision by New England Patriots head coach Bill Belichick.
Tonight's event is presented free of charge and is open to all. For more details, access this previous story.
Back