Prof. Bob Steele '69 Analyzes "Competing Loyalties Issue" for New York Times
December 3, 2009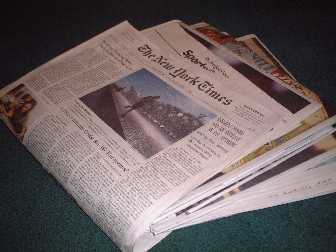 December 3, 2009, Greencastle, Ind. — "To the untrained eye, it might appear that NBC Universal has given a lesson in corporate synergy," begins a story in today's New York Times, which quotes a DePauw University professor. "Tareq and Michaele Salahi were interviewed by Matt Lauer on NBC's Today Show on Tuesday morning. When two television cast members sneaked into a White House state dinner last week, Bravo cameras were filming them all the way to the east gate. Days of publicity followed. When they finally decided to explain themselves, they gave their first -- and so far only -- interview to Bravo's corporate sibling, NBC."
As Brian Stelter writes, both NBC and Bravo are owned by the same corporation, but that relationship was not disclosed during the Today segment.
According to Bob Steele, Eugene S. Pulliam Distinguished Visiting Professor of Journalism at DePauw, "NBC is expanding the field of quicksand they're standing in." Dr. Steele, one of the nation's foremost media ethicists, adds, "Clearly, there's a competing loyalties issue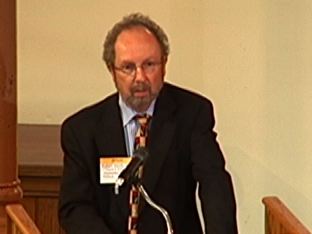 and, I would say, a conflict of interest that should be revealed."
You'll find the complete article, "In NBC Interview, a Failure to Note Network Ties," at the Times' Web site.
A 1969 graduate of DePauw, Bob Steele has been appointed permanent director of the Janet Prindle Institute for Ethics, effective January 1, 2010. He spent nearly two decades on the faculty of The Poynter Institute for Media Studies developing and leading seminars. Steele has been called a "journalism treasure" by Steve Buttry of the American Press Institute.
Back