Tony Winner Alice Ripley '85 to Teach 'Making it on Broadway' Classes
December 5, 2009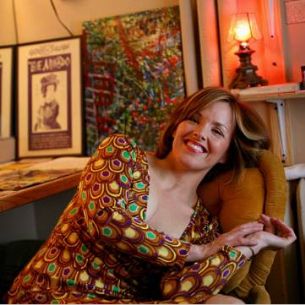 December 5, 2009, Greencastle, Ind. — "A host of Broadway favorites will be instructors during the upcoming Making It on Broadway winter intensives," including Tony Award-winning Next to Normal star Alice Ripley, reports Playbill. "The winter classes will run Dec. 27, 2009 - Jan. 2, 2010 and Jan. 4 - 9 in NYC."
Earlier this year, Ripley won a Tony Award for Best Actress in a Musical. She is a member of DePauw University's Class of 1985.
"Based on the best-selling book of the same name, Making it on Broadway, according to press notes, is a 'week-long intensive in New York City where students explore the realities of what it means to be a modern Broadway professional . . . Participating in classes taught only by Broadway professionals, students have the opportunity to work and perform for these pros from every aspect of the business.'"
Read more at Playbill.com.
Another article by the same publication recommends Broadway recordings for holiday shoppers, calling Next to Normal "the most
arresting Broadway musical of the year," adding, "Alice Ripley gives what might be the most remarkable performance since Christine Ebersole's Edie Beale; and Ms. Ripley is well supported by newcomers Jennifer Damiano and Aaron Tveit."
A feature story on Alice Ripley in the June 7 New York Times noted her "nakedly anguished performance" in Next to Normal. The soundtrack to the musical hit recently hit #1 on the Billboard Cast Album chart. Details can be found here.
Next to Normal was also honored with Tonys for "Best Score" and "Best Orchestrations."
Back