"Aggressive" Reporting on Private Lives of Celebrities Analyzed by Prof. Jeff McCall '76
December 6, 2009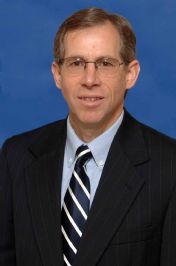 December 6, 2009, Greencastle, Ind. — ''The Internet has surely stepped up the audience's demands for information about celebrities and to get that information immediately,'' Jeff McCall, professor of communication at DePauw University, tells the Akron Beacon Journal. Dr. McCall is quoted in a story in the Ohio newspaper which examines how the private lives of sports figures are increasingly fodder for news stories and bloggers.
With the modern 24/7 news cycle, ''Audiences want to know everything and right away," says McCall. "Internet news sources try to feed that craze with aggressive and oftentimes speculative reporting.''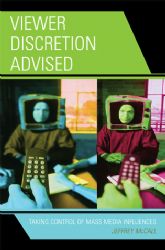 George M. Thomas writes, "There existed a time when people didn't know the comings, goings and doings of anyone with celebrity. A president got away with numerous affairs while in office almost 50 years ago, yet another in the late '90s was reduced to explaining himself on national television. No one knew whether an athlete was really faithful to his wife or was a serial philanderer 50 years ago. Today, Tiger Woods is the latest example of a string of athletes who have been knocked down a peg or more because their personal lives have been exposed."
Read the complete piece -- which also quotes NBA stars LeBron James and Shaquille O'Neal -- at the Beacon Journal's Web site.
Jeffrey M. McCall is author of Viewer Discretion Advised: Taking Control of Mass Media Influences and is frequently called upon as an expert on media matters. He has been cited in articles published by approximately 100 newspapers, including recent writeups in USA Today, ABC News, Canada's National Post, the Dallas Morning News. Last weekend, his op-ed on television violence was published in the Hartford Courant and Indianapolis Star.
Back