Prof. Orcenith Smith to Conduct ISO's Yuletide Celebration Next Week
December 9, 2009
December 9, 2009, Greencastle, Ind. — Orcenith Smith, professor of music at DePauw University and director of the DePauw Symphony Orchestra, will serve as guest conductor of the Indianapolis Symphony Orchestra's Yuletide Celebration, Tuesday, December 15, through Sunday, December 20. The 2009 edition of the Indianapolis holiday tradition is hosted by singer Maureen McGovern.
This year's Celebration features organist Martin Ellis, a member of DePauw's Class of 1990, performing his own full orchestra composition written for the newly refurbished Circle Theatre organ. There's also a Liberace-style performer, Martin Preston, and Tony Hoard with his dog, Rockin' Rory, whose antics thrilled audiences on America's Got Talent. The performance is topped off by Broadway singers and dancers, flying reindeer puppets, and the ever-popular tap dancing Santas.
Professor Smith has previously conducted Yuletide Celebration performances for the Indianapolis Symphony, Seattle Symphony and Oregon Symphony. He has also conducted the Louisville Orchestra, West Berlin Radio Orchestra, the BBC Symphony, the Dayton Philharmonic and the Orange County (California) Philharmonic Society, among others. From 1981-89, Smith was music director of the Chicago Youth Symphony Orchestra. The Chicago Tribune has called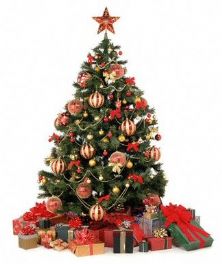 Smith "a gifted conductor" capable of taking an orchestra to "remarkable technical and artistic heights."
On the DePauw faculty since 1974, Orcenith Smith has led the University's Chamber Symphony on concert tours of Austria, Japan, the Czech Republic, United Kingdom, Spain, France, Italy, and domestic engagements, including performances at the Kennedy Center's Terrace Theater and Carnegie Hall's Weill Recital Hall. Many of these performances featured works by DePauw student composers.
For more information on Yuletide Celebration, visit the Indianapolis Symphony Orchestra online.
Back