Prof. Tamara Beauboeuf-Lafontant and Her "Stirring" Book Featured in Ms.
December 9, 2009
December 9, 2009, Greencastle, Ind. — "In Tamara Beauboeuf-Lafontant's emotionally stirring new book, Behind the Mask of the Strong Black Woman: Voice and the Embodiment of a Costly Performance (Temple University Press), she unpacks the superwoman persona that so many black women are expected to assume," writes Eva McKend in Ms. magazine. "In an interview with Ms., she explains that as we live the world that slavery and patriarchy continues to create, the idea of 'strength' maintains race-based differences and creates a social distance between women. And that distance becomes part of the oppression. Beauboeuf-Lafontant, a sociology professor at DePauw University, does not leave us in despair, though, but celebrates the power of transcending strength and acknowledging vulnerability."
Beauboeuf-Lafontant, associate professor of education studies and sociology at DePauw and chair of the University's education studies department, says, "When I was in graduate school, many of my black female friends would use this term SBW -- strong black woman. They reasoned that if black women could make it through slavery, they could make it through anything. I began to wonder how strength misrepresents not just what black women are capable of but what people assume they can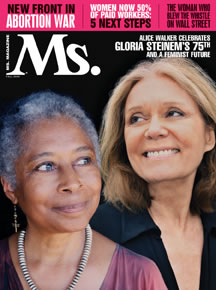 sustain. Too often we use the term 'strong black woman' to dismiss legitimate claims and needs. I don't think that black women are cut from a different cloth, but I think they have been expected, given historical circumstances, to operate as something other than human."
You'll find the complete interview in the Fall 2009 issue or at the magazine's Web site.
Learn more about Behind the Mask of the Strong Black Woman -- which Publisher's Weekly says "foregrounds the intersection of race and gender with fresh and thought-provoking insight" -- in this recent story.
Back