CBS' Financial Involvement in News Story Raises Ethical Questions: Prof. Bob Steele '69
December 11, 2009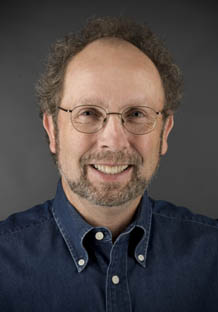 December 11, 2009, Greencastle, Ind. — "CBS News helped pay for a Wisconsin family's trip to Samoa and an emotional meeting that was a key moment in Saturday's 48 Hours special on an adoption scam involving children taken from their South Pacific homes under false pretenses," begins a nationally distributed Associated Press report. David Bauder writes, "Bob Steele, a journalism values scholar at DePauw University, said it was a legitimate story. But CBS' financial involvement raised ethical questions."
Dr. Steele, Eugene S. Pulliam Distinguished Visiting Professor of Journalism at DePauw, tells AP, "I'm certainly troubled when a news organization financially involves itself in the course of a story and potentially impacts how the story develops."
Read the complete article, "CBS pays for trip in adoption story," at Yahoo! News.

A 1969 graduate of DePauw, Bob Steele has been appointed permanent director of the Janet Prindle Institute for Ethics, effective January 1, 2010. He spent nearly two decades on the faculty of The Poynter Institute for Media Studies developing and leading seminars. Regularly quoted in news stories on issues of journalism ethics, Steele was cited in a December 3 New York Times article.
Source: Associated Press
Back