ADVISORY: Web Site Will be Unavailable Sunday Morning
December 17, 2009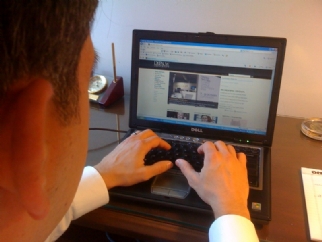 December 17, 2009, Greencastle, Ind. — Visitors to this Web site may be unable to access DePauw.edu for several hours during the morning of Sunday, December 20, as the University's Information Services Network Team performs work. The work will begin at 7 a.m. and may not be completed until noon. While the upgrades are being made, all systems will be offline, including this site, e-mail, eServices, and Moodle.
"We want to let all of our constituents know in advance of the system upgrade planned for Sunday, and apologize for any inconvenience it may cause," says Carol L. Smith '85, DePauw's chief information officer. "The work we'll be performing will be important and will increase on-campus connection speed to 500 Mbps, which is five times faster than our current connection provides. The net result will be an elimination of the network slowdowns that we have been experiencing recently. We'll also be installing new firewalls which will provide management tools to help improve security and ensure better availability of bandwidth needed to support the core mission of the University."
Learn more by clicking here.
Back