More Students Share Experiences at COP15 with International Media
December 20, 2009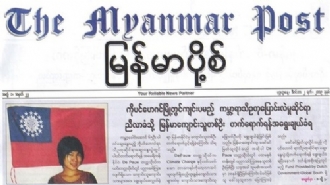 December 20, 2009, Greencastle, Ind. — Essays by DePauw University students who attended the United Nations climate change summit in Copenhagen continue to appear in international publications. Pieces written by freshman Khin Khin Hlaing have been carried by the Myanmar Post (pictured) and a weekly magazine based in Mandalay. She has also received interview requests from two additional non-government newspapers and a radio station in Yangon.
Another first-year student, Sumeru Chatterjee, who hails from India, was selected to be part of a youth debate broadcast by the BBC.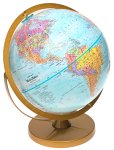 Juniors Pucong Han and Anthony Baratta contributed an item which was published in China Daily, the most widely-circulated English language daily newspaper published in the People's Republic of China. Read more here.
A total of 13 DePauw students traveled to Denmark for the climate change conference known as COP15. Their trip was made possible by a contribution from Pamela Lorman Peternell '68 and her husband, Ben.
The DePauw students have been blogging from Copenhagen here and here.
Back