San Francisco Chronicle Lists Book by Barbara Kingsolver '77 Among Year's Best
December 22, 2009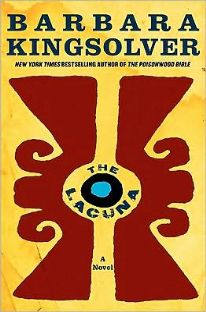 December 22, 2009, Greencastle, Ind. — "Set in milestone-studded history, this novel is a supremely ambitious work: a dense picaresque, glitteringly alive," declares the San Francisco Chronicle of the latest book by Barbara Kingsolver. Her The Lacuna is listed among "the 100 best fiction, nonfiction books of 2009" as selected by the newspaper. Kingsolver is a 1977 graduate of DePauw University.
"If 2009 was a tough year for the book industry (continued layoffs and corporate reorganizations, the growing popularity of e-books, Dan Brown's shocking inability to sell a copy of The Lost Symbol to every man, woman and child in America), many fine books nevertheless were published," according to the Chronicle. "Authors produced a wealth of diverse memoirs, definitive biographies and memorable novels. It was also a remarkable year for short story collections, many written by women."
Access the entire list here.
Barbara Kingsolver's thirteen books of fiction, poetry, and creative nonfiction include The Bean Trees and Animal, Vegetable, Miracle: A Year of Food Life, which was listed among the ten best nonfiction books of 2007 by TIME magazine. Translated into nineteen languages, Kingsolver's work has won a devoted worldwide readership and many awards, including the National Humanities Medal. Learn more about her and her new book in this recent article.
Kingsolver delivered the commencement address to DePauw's Class of 1994. She was a guest on National Public Radio's Diane Rehm Show on November 5, and was profiled by NPR four days later.
Back