Book Review by Prof. Kevin Howley Published in Media Journal
December 25, 2009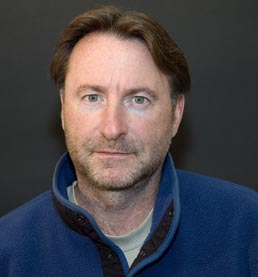 December 25, 2009, Greencastle, Ind. — Kevin Howley, associate professor of communication at DePauw University, authors a book review which is published in the journal Media International Australia. Dr. Howley offers an assessment of Notions of Community: A Collection of Community Media Debates and Dilemmas, which is edited by Janey Gordon.
"To a growing body of literature on the emergence of communty media across the globe comes an impressive and new addition," Howley writes. "Janey Gordon and her contributors take up fundamental questions raised by community media: the sector's complex relationship with mainstream media institutions, practices and audiences; the significance of media and cultural policy to the sector's viability; and the myriad ways in which community media articulate local, cultural and activists' identities ... Work of this sort fruitfully locates community media at the center of contemporary debates in social, political and cultural theory. As such, Notions of Community represents an important step in the maturation of an emerging field of
community media studies."
Media International Australia publishes new scholarly and applied research on the media, telecommunications, and the cultural industries, and the policy regimes within which they operate. It is published the School of Journalism and Communications at the University of Queensland.
Kevin Howley is the editor of the recently published textbook, Understanding Community Media, and authored Community Media: People, Places, and Communication Technologies.
Back