Women Win, Men Fall in Basketball Games at Centre
January 4, 2010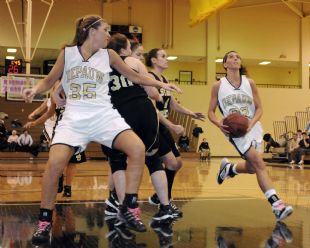 January 4, 2010, Greencastle, Ind. — "Host Centre used an 8-1 run early in the second half to cut what had been a 12-point deficit at 27-15 to 36-35 before visiting DePauw (9-3, 2-1 SCAC) went on a 10-2 surge to take a 46-37 lead Sunday and went on to win 62-56," reports today's edition of Kentucky's Danville Advocate-Messenger of yesterday's women's basketball game. "The Colonels (7-4, 2-1 SCAC) made one final push to cut the lead to 54-53 with 2:10 left, but the Tigers scored eight of the final 11 points to secure the conference victory."
On the men's side, Centre defeated DePauw, 65-61. "Junior Alex Lloyd hit two free throws with 5 minutes, 41 seconds to play to give Centre a 55-54 lead.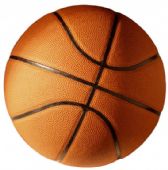 The Colonels opened a five-point lead before DePauw tied the score at 61-61 with 2:06 left. DePauw did not score again and sophomore Jeff Mullaney hit what turned out to be the game-winning basket with 1:32 left to give Centre (6-4, 2-1 SCAC) a 63-61 lead."
The men's team is now 8-4 overall and 1-2 in the Southern Collegiate Athletic Conference.
Access the article at the newspaper's Web site, or find comprehensive information at the official online home of Tiger athletics.
Back