Prof. Christopher Bondy Awarded NEH Fellowship
January 22, 2010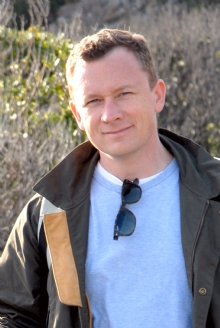 January 22, 2010, Greencastle, Ind. — Christopher S. Bondy, assistant professor of sociology at DePauw University, is the recipient of a fellowship from the National Endowment for the Humanities and the Japan-U.S. Friendship Commission. The award will support Dr. Bondy's project, "Beyond the Buraku: The Negotiation of Burakumin Identity in Contemporary Japan."

The professor notes, "The burakumin, an 'invisible' Japanese minority, present a paradox about Japanese life and identity today, with implications for the study of stigmatized identities more generally. Though the burakumin, Japan's largest minority group, bear no physical markers of difference from majority Japanese, they continue to face discrimination and are marked as different through areas of residence and family background. My research examines how youth learn of their buraku background, and explores the negotiation of identity among burakumin from youth to adulthood."
Bondy adds, "This work is a longitudinal study that shows how young burakumin engage with identity and discrimination, and centers on the experiences of forty youth from two different communities, beginning when they were third-year junior high school students and follows them as they move on to high school and beyond. However, most Japanese literature on the burakumin note that initial employment and marriage are the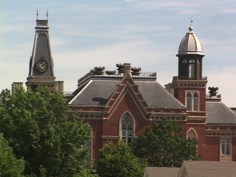 times where we are most likely to see the lingering effects of discrimination. The NEH funded project aims to see how these burakumin youth engage with identity and discrimination at this critical juncture."
Christopher Bondy came to DePauw in the Fall of 2007. He previously served as an instructor at the University of Hawaii and Obirin University, Tokyo. Bondy earned his B.A. from the University of North Carolina - Charlotte, and an M.A. and Ph.D. from the University of Hawaii at Manoa. He was a Postdoctoral Fellow at Harvard University's Reischauer Institute of Japanese Studies.
Back