Sophomore Basketball Player Seizes "Opportunity to Shine"
January 6, 2010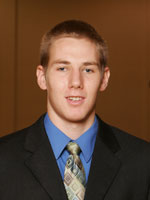 January 6, 2010, Greencastle, Ind. — "Whether he got it from his dad, who played basketball at Butler or his mom, who played volleyball at Notre Dame, Sean Haseley can say he has been immersed in the world of sport his entire life," reports Indiana's Zionsville Times-Sentinel. "Now years after his parents played in the collegiate arena, Haseley is continuing that tradition as a starting guard/forward for the DePauw Tigers."

Emily Diekelmann writes, "Starting the season, the DePauw offense was looking to center themselves around 6'7" junior Joe Bergfeld, but a stress fracture forced him to the sidelines. This gave Haseley an opportunity to shine ... In his first season as a starter, Haseley has been the high scorer for four of the team's nine games and is the second leading scorer on the team ... Having been offered the chance to play at Wabash and Franklin, Haseley found that DePauw's success and coaching system were the best fit for him. But one of the biggest factors was that it is close enough for his family to be able to attend home games."

The sophomore tells the newspaper, "Since Greencastle is only an hour away from Zionsville, most of the home games my mom and dad make it to. The closest conference game is in Kentucky so the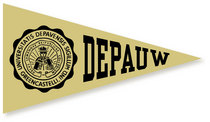 away games, they can't make it but there is a campus radio station (WGRE) that broadcasts them so they can listen online."
Access the full story -- "From soaring with Eagles to roaring for Tigers" -- at the Times-Sentinel's Web site.
DePauw's men's basketball team is 8-4 overall and 1-2 in the Southern Collegiate Athletic Conference. Learn more at the official home of Tiger basketball.
Back