"FOCVS" is #1 Marketing Principle, Writes Al Ries '50
January 8, 2010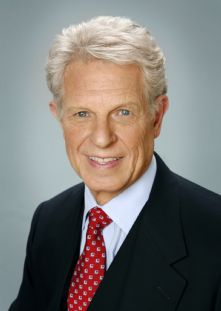 January 8, 2010, Greencastle, Ind. — "What's the No. 1 principle of marketing, at least as far as we're concerned?," asks Al Ries, renowned marketing expert and 1950 graduate of DePauw University, in this week's Advertising Age. "It's the principle of focus. You narrow the focus in order to own a word in the mind of the consumer. Without a focus, it's very difficult to build a strong brand. And without a strong brand, any company's future is in doubt."
Ries, whose eleven books include The Fall of Advertising & The Rise of PR, The Origin of Brands and The 22 Immutable Laws of Branding, adds, "While focus should be the key ingredient in any marketing campaign, it's not the whole story. So we developed an acronym called FOCVS that does sum up our key thoughts. 'FOCVS,' a word using the original alphabet of the Roman Empire, consists of five key elements." They are: first, opposite, category dominance, visual hammer and second brands.
Access the complete column -- "The
Principles of Marketing Can Be Summarized in One Word" -- at AdAge.com.
A mathematics major at DePauw, Al Ries was named by PR Week magazine as one of the 100 most influential public relations people of the 20th century. He received an Alumni Citation from his alma mater in 1989. Learn more about Ries in this previous story.
Back