Bloggers Employed by NFL Teams are Not Journalists, Says Prof. Bob Steele '69
January 8, 2010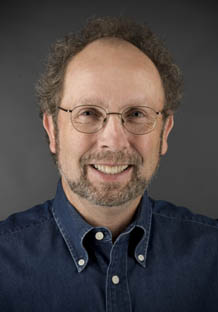 January 8, 2010, Greencastle, Ind. — A story in this morning's Philadelphia Inquirer on something that's come to be known as "spitgate" includes comments from DePauw University's Eugene S. Pulliam Distinguished Visiting Professor of Journalism. Robert M. Steele, who also directs DePauw's Janet Prindle Institute for Ethics, is called upon to discuss the case of Dave Spadaro, an employee of the Philadelphia Eagles, who posted video on the team's Web site of himself spitting on the star at midfield in Dallas' Cowboys Stadium. Spadaro blogs for the NFL team. The video, which has been the source of controversy, will not lead to a reprimand, the Eagles have announced.
Matt Gelb and Ashley Fox write, "Spadaro, who noted that he had done the video-spitting thing at other stadiums, is part of a trend in which professional teams and leagues hire people to write or talk about the team, in some sense hoping the public believes them to be independent journalists. The goal is to control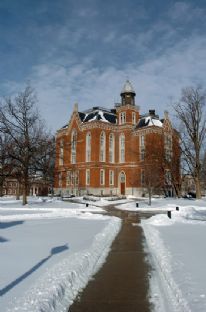 the message to fans and attract advertising dollars."
Dr. Steele tells the Inquirer, "I do not believe that Dave Spadaro is a journalist in his role with the Philadelphia Eagles. He may use some of the same techniques as journalists in his reporting, interviewing, writing and producing stories for philadelphiaeagles.com, but that does not make him a journalist. Journalists have a primary obligation to report the truth. A journalist's first loyalty is to the public. Journalists should be guided by the principle of independence."
Steele, who is one of America's top experts on journalism ethics, adds, "Dave Spadaro and others who work for professional teams or college teams are not independent. They have a primary loyalty to their employer. They may, in some cases, be reporting true information, but that is not their primary purpose. Spadaro is really in a public relations role that is much different in purpose and principle than the role journalists play. That said, Spadaro was still unprofessional in his actions at the Dallas Cowboys' stadium."
The complete article can be accessed at the newspaper's Web site.
A 1969 graduate of DePauw, Bob Steele was appointed permanent director of the Janet Prindle Institute for Ethics, effective January 1, 2010. He spent nearly two decades on the faculty of The Poynter Institute for Media Studies developing and leading seminars. Regularly quoted in news stories on issues of journalism ethics, Steele was cited in a December 11 Associated Press story and a New York Times article eight days earlier.
Source: Philadelphia Inquirer
Back