Prof. Jeff McCall '76 Quoted in Two Stories on NBC Late Night Shakeup
January 13, 2010
January 13, 2010, Greencastle, Ind. — "Viewers are 'still creatures of habit' and expect more substantial content than Leno delivered at 10 o'clock, says DePauw University's Jeff McCall," notes the Christian Science Monitor today in a story on an imminent switch in NBC's late night lineup. McCall, professor of communication at DePauw, offers his analysis of the network's unsuccessful move of the Jay Leno Show to 10 p.m. NBC announced this week that Leno will be shifted back to 11:35 p.m., leaving the future of current Tonight host Conan O'Brien in doubt.
"They like watching late night comedians late at night and not earlier in the evening when they have been programmed for 60 years to see scripted dramas," Dr. McCall tells the Monitor. "NBC should have known that breaking this sort of mold was highly risky."
In another story distributed today by Medill News Service, McCall notes, "The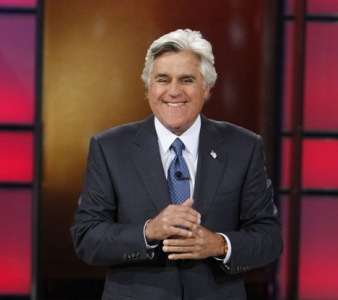 local late-night newscasts were being seriously harmed by the low Leno ratings in the 10 p.m. [EST] hour. The damage was several ratings points in some markets."
The article notes that Milwaukee's NBC affiliate, WTMJ, has suffered a 33% decline in late news ratings since Leno became the lead-in; Chicago's WMAQ experienced an 18% drop.
"Local news is a major money-maker for affiliates," McCall states. "The local NBC affiliates around the country were making their displeasure about the Leno broadcast clear to the network offices. The NBC executives finally listened. NBC headquarters couldn't go on with so many unhappy affiliates."
A 1976 graduate of DePauw, Jeff McCall is the author
of Viewer Discretion Advised: Taking Control of Mass Media Influences and is frequently called upon as an expert on media matters. He has been cited in articles published by approximately 100 newspapers, including recent writeups in Advertising Age, USA Today, ABC News, Canada's National Post and the Dallas Morning News and has appeared eight times on FOX News Channel's O'Reilly Factor.
McCall also writes op-ed columns on media matters for major newspapers. His analysis of television violence was recently published in the Hartford Courant and Indianapolis Star.
Source: Christian Science Monitor
Back