Daniel Meyer Named VP for Admission and Financial Aid
January 15, 2010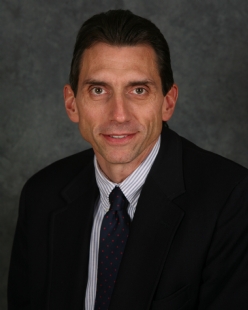 January 15, 2010, Greencastle, Ind. — Daniel L. Meyer, presently vice president for enrollment management at Saint Mary's College in northern Indiana, has been appointed vice president for admission and financial aid at DePauw University, effective March 1. Meyer has thirty years of experience in college admissions, and previously served as dean of enrollment management at St. Norbert College and as vice president for enrollment at Albion College.
"Dan Meyer brings to DePauw a wealth of experience and a strong record of results at other liberal arts colleges," says DePauw President Brian W. Casey. "We are delighted to welcome him to Greencastle and know that his efforts will bolster DePauw's ongoing efforts to attract the nation and the world's most talented scholars to our campus."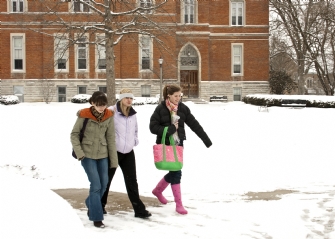 Meyer came to Saint Mary's College in August 2005. He created and chaired the college's Strategic Enrollment Management Committee, chaired the Retention Committee, and managed the financial aid budget. Under Meyer's leadership, Saint Mary's this fall enrolled a first-year class with the strongest academic profile and most diverse in the history of the college, which received a record high number of applications and led to a 27% larger incoming class.
At St. Norbert, Meyer was acting associate vice president for enrollment (2004-05) after serving six years as dean of enrollment management (1998-2004). He was vice president for enrollment at Albion College from 1993 to 1998, and assistant vice president and dean of admission at Alfred University from 1989 to 1993. He was also vice president of admission at Marietta College (1984-89) and has worked in the admission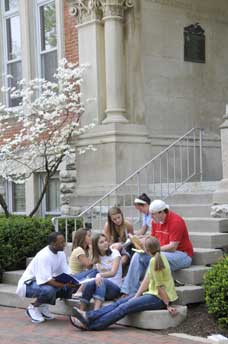 offices of Lon Morris College and Lakeland College.
Meyer has served as a presenter at a number of higher education conferences and was treasurer of the National Catholic College Admission Association. He earned his B.A. in history, sociology and secondary education from Lakeland College in Sheboygan, Wisconsin, and his M.A. in interdisciplinary studies (sociology) from the University of Texas at Tyler.
President Casey is charging the new vice president with the goal of increasing the size, demographic reach, and diversity of DePauw's application pool, which will allow the University to improve its already strong academic profile.
Applications to the University are currently running at a record pace and are 18% ahead of the level of a year ago.
Christopher Wells has been serving as interim vice president of admission and financial aid since the previous vice president, Stefanie Niles, left the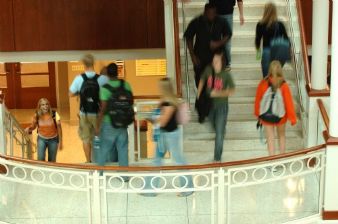 University in July. Wells will now resume his original position at DePauw serving as senior adviser to the president.
"We all owe Christopher Wells a strong debt of gratitude for the work he has done," Dr. Casey notes. "In a highly competitive environment for higher education and amid difficult economic times for many families, the admission staff have done a tremendous job of reaching out to prospective students and their families and telling them DePauw's compelling story. Their work has made this institution stronger and positioned us well for the future."
Back