New York Times' 'Public Editor' Calls Upon Prof. Bob Steele '69
January 17, 2010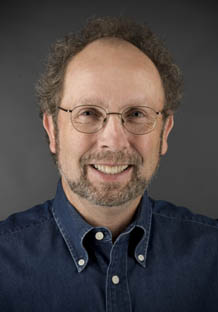 January 17, 2010, Greencastle, Ind. — "I believe a source does have an affirmative obligation to reveal any competing loyalties, even if the source isn't sure they create a direct conflict of interest," Bob Steele, Eugene S. Pulliam Distinguished Visiting Professor of Journalism at DePauw University, tells the New York Times. Dr. Steele, who also directs DePauw's Janet Prindle Institute for Ethics, is quoted in today's "Public Editor" column, which examines several recent examples where individuals quoted in news stories failed to reveal upfront that they had a stake in an issue they were discussing.
Access Clark Hoyt's column, "The Sources' Stake in the News," at the Times' Web site.
A 1969 graduate of DePauw, Robert M. Steele spent nearly two decades on the faculty of The Poynter Institute for Media Studies developing and leading seminars. Regularly quoted in news stories on issues of journalism ethics, Steele was cited in by the Los Angeles Times two days ago and in the January 8 Philadelphia Inquirer. Steele was also cited in the September 6, 2009 "Public Editor" column.
Back