Karen Jung '92 Reaches Out to Earthquake Victims in Haiti
January 13, 2010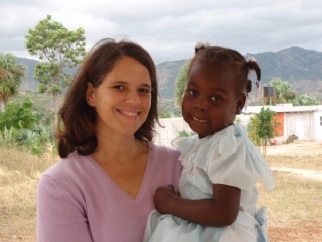 January 13, 2010, Greencastle, Ind. — "All you can do is hope for the best, that the people you know on a personal level are OK," Karen Jung tells the Indianapolis Star. A 1992 graduate of DePauw University, Jung performed missionary work in Haiti "from February 2008 to April 2009," writes Mike Ellis. "She was an administrator at a medical clinic in Petite-Riviere-de-Nippes, which is about 60 miles west of the capital, Port-au-Prince."
In the wake of yesterday's massive earthquake, Jung told the newspaper, "My biggest concern is what's happening in Port-au-Prince. There's no organization for keeping order."
The Star notes, "Jung became interested in working in Haiti through her church, Our Lady of Mount Carmel, one of several Indianapolis-area churches that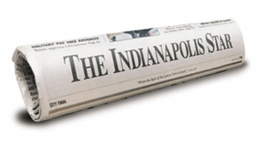 regularly send missionaries to Haiti or have sister relationships with churches there."
Read more at IndyStar.com.
Karen Jung has launched a fundraising effort, Haiti-Aid. Learn more by clicking here.
Jung works for ExactTarget, a provider of on-demand e-mail and one-to-one marketing solutions. In 2008, Karen took a leave from her job to volunteer in Petite Riviere de Nippes, a small village about 60 miles west of Port au Prince. During her 15 months there, she served as an administrator at a U.S.-funded clinic and spent time working directly with the Haitians on broader community initiatives.
Learn more in this 2007 story.
Back