T-Mobile COO Jim Alling '83 Quoted in MSNBC Report on Haiti Donations
January 20, 2010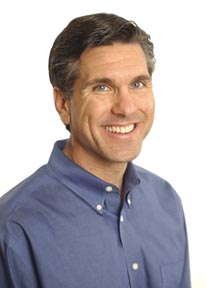 January 20, 2010, Greencastle, Ind. — "Americans who are turning to their cell phones to donate money via text message for Haitian relief efforts have pledged more than $27 million as of Tuesday, an unprecedented amount for mobile donations," reports MSNBC.com. The story notes, "T-Mobile said it is 'working to speed up the transfer of donations from our customers on a weekly basis during this time of crisis so that donations get to the organizations providing relief in Haiti as quickly as possible,' said Jim Alling, T-Mobile's chief operations officer on the company's forum site." Alling is a 1983 graduate of DePauw University.
Suzanne Choney writes, "Previous donating-via-text message efforts raised $400,000 after Hurricane Katrina in 2005, and $200,000 after the 2004 Indian Ocean tsunami by all wireless customers in the U.S., said Nelson. The American Red Cross is the largest benefactor of the effort so far."

You'll find the complete article here.
Formerly the president of Starbucks Coffee International, Jim Alling was back on the DePauw campus March 13, 2007 to present the Timothy and Sharon Ubben Lecture, "Growing Big, Staying Small at Starbucks." A summary of the speech -- complete with photos and video and audio clips -- can be found in this previous article.
Back