Lee Hamilton '52 Details "Back-Breaking Legislative Labor" of Congress
January 24, 2010
January 24, 2010, Greencastle, Ind. — Reflecting on the year-long congressional debates that resulted in health care legislation (which will likely now be re-written) Lee Hamilton states, "The tortuous deliberations are a case study in why it has become so difficult to govern this country. It was back-breaking legislative labor. But then, that's what governing this country entails. Solving the nation's problems might seem easy when it's just you and a few friends sitting around a lunch counter, but that's not actually how the work gets done."
In a newspaper op-ed, Hamilton, a veteran statesman and 1952 graduate of DePauw University, adds, "Policy fixes not only need to make overall sense as appropriate and just, they also must be politically realistic. It does no good to come up with a solution that cannot be enacted into policy. Few Americans realize just how hard it is to get to that solution."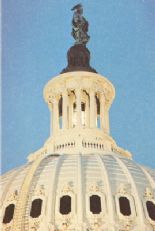 The Democrat who served 34 years in the U.S. House of Representatives goes on to detail the roadblocks: among them, low public confidence in Congress, partisanship, "the years-long decline of collegiality in Washington and of civility on the hustings," round-the-clock news coverage, and the legislative process itself.

He writes, "In a country as immense, diverse and politically divided as ours, however, there is often no other way to reach a workable agreement. In the end, we need to judge the package as a whole -- whether the pluses and accomplishments of the bill outweigh the minuses ... Then, of course, there's the simple truth that legislative 'solutions' to major public issues are rarely that. The issues they address tend to be so multi-faceted or difficult to understand fully that even when a measure passes, it is often only a first effort; over the years, it will have to be amended multiple times to clean up ambiguous language, to take advantage of missed opportunities, or to adapt to changing circumstances."

Hamilton, who co-chaired the 9/11 Commission and Iraq Study Group, concludes, "If this all sounds messy and laborious, it is. However, it is certainly better than the more efficient but less democratic alternatives the world around us offers.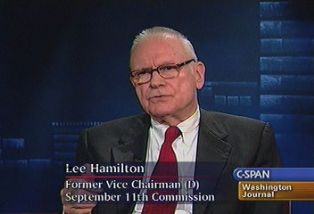 Legislating and governing are grueling work -- but with a patient and understanding electorate, the payoff to all that hard work can be effective policy-making that is broadly accepted. This is no mean feat in a nation as diverse and politically divided as ours is today."

You'll find the complete column at the Web site of Ohio's Hillsboro Times-Gazette.
Lee H. Hamilton is president and director of the Woodrow Wilson International Center for Scholars and director of the Center on Congress at Indiana University. He recently authored Strengthening Congress. On December 23, President Barack Obama appointed Hamilton to serve on the President's Intelligence Advisory Board.
Back