"Handicapping Obama" Was Week's Fascination, Writes Prof. Kevin Howley
January 24, 2010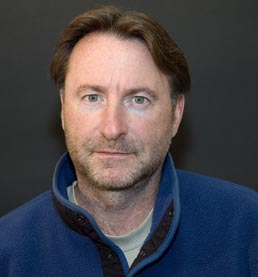 January 24, 2010, Greencastle, Ind. — "Conventional wisdom has it that this past week marked two milestones in U.S. electoral politics," writes Kevin Howley, associate professor of communication at DePauw University, in the Bloomington Alternative. "The first, Republican Scott Brown's upset victory over Democratic 'favorite' Martha Coakley in the Massachusetts special election to fill Ted Kennedy's vacant senate seat; the second, the one-year anniversary of President Barack Obama's inauguration."
The professor continues, "Each of these events gave politicians and TV talking heads plenty to chew on. But when the two stories merged into a singular media narrative on the future of the Obama presidency, it became an infotainment spectacular. One with all the hyperbole and punditry associated with that other midwinter entertainment
extravaganza: the Super Bowl. Instead of picking winners and losers in the big game, this week's media circus was all about handicapping Obama."
You can read the complete column by clicking here.
Dr. Howley is the editor of the recently published textbook, Understanding Community Media, and authored Community Media: People, Places, and Communication Technologies. He also had a book review published in Media International Australia.

Back