Prof. Meredith Brickell Receives Grant for Community-Based Art Projects
January 29, 2010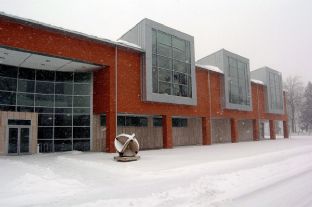 January 29, 2010, Greencastle, Ind. — Meredith Brickell, assistant professor of art at DePauw University, has been awarded a "Scholarship of Engagement Faculty Grant" from the Indiana Campus Compact to support the development of a new course, Community-based Art Project. The class, which is being offered for the first time this spring, aims to connect our students and DePauw to Putnam County residents through collaborative public art.
The $2,500 grant will support student learning through workshops with professional artists who practice community-based art as well as Empty Bowls, an event that will bring together people from DePauw, Greencastle and Putnam County to fight hunger in the community. The grant will also facilitate field trips for DePauw students to see community-based art by some of the most notable practitioners in the nation.
Visit Indiana Campus Compact online.
Back