Senior Honored as 'Outstanding Future Music Educator of the Year'
January 27, 2010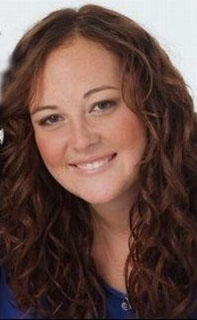 January 27, 2010, Greencastle, Ind. — Nicole Starke, a senior music education major at DePauw University, is one of three music education students enrolled at Indiana colleges to be honored as an "Outstanding Future Music Educator of the Year." Presented by the Indiana State Collegiate organization of the National Association for Music Education (MENC), the award recognizes the best and brightest in future music teachers. It marks the ninth year in the last eleven that a DePauw University student has received this award.
"When I first heard the news that I was to be a recipient of the Outstanding Future Music Educator Award, I was speechless," says Starke. "To even be considered for such an award alone was an honor and I am incredibly grateful to have been chosen to receive it. I absolutely love teaching and want nothing more than to spend the rest of my life sharing the gift of
music to children, particularly those that are underprivileged."
She adds, "I have felt for a long time that I have been called to work in urban school systems and have every intention of pursuing such a position upon graduation. I know that I wouldn't be the person, student, or teacher I am today if it weren't for the love of my family and friends and I thank them for the continued support. I also want to extend a sincere thank you to the School of Music faculty and my fellow music education majors who have all been so unbelievably helpful and inspiring over the past four years."
Craig Paré, professor of music and coordinator of the music education program at DePauw (pictured at left), notes, "Nickie has been a model for all School of Music students throughout her four years of study at DePauw. She is not only a strong music
education major, but also a fine flutist who loves making music. Many strong qualities come to mind when I think of Nickie: responsibility, integrity, enthusiasm, dedication, commitment, and a genuine desire to give of herself. We are terribly proud of her, and this honor is well-deserved."
According to Caroline Jetton, dean of the DePauw School of Music, "She's been an outstanding student since her first semester. I saw a natural gift and passion for teaching from her very first weeks on campus. Nickie truly cares about teaching and people."
Starke, who has studied flute with Anne Reynolds, is currently student-teaching in elementary general music at Brookside School (Indianapolis Public School #54) under the supervision of Jody Wyss-Treadwell.
DePauw's recent Outstanding Future Music Educator of the Year honorees are:
Lindsay Yntema (2008)
Sonja Emberg (2006)
Amanda Grahn (2003)
David Barbick (2002)
Tiffany Ingles (2001)
Matt Clifford (2000)
Nick Parcell (1999)
Danh Pham (1998)
Visit the DePauw University School of Music online by clicking here.
Back