Lee Hamilton '52 to Chair Blue Ribbon Commission on America's Nuclear Future
February 1, 2010
February 1, 2010, Greencastle, Ind. — Lee H. Hamilton, former congressman and 1952 graduate of DePauw University, has been appointed to chair a commission which will "recommend what the nation should do not only with its spent commercial nuclear fuel but also weapons waste," reports the Tri-City Herald of Kennewick, Washington. The Blue Ribbon Commission on America's Nuclear Future "will look at options for storing, processing and disposing of the waste, which are expected to include reprocessing commercial nuclear fuel that now is used just once in U.S. reactors," writes Annette Carey.
The panel will be co-chaired by retired Lt. Gen. Brent Scowcroft, a former national security adviser under Presidents Gerald Ford and George H.W. Bush. According to the Department of Energy, Hamilton and Scowcroft have a "record of tackling tough challenges in a thoughtful, comprehensive manner and building consensus among an array of interests."
The 15-member commission also includes Phil Sharp, president of Resources for the Future and a member of DePauw University's Class of 1964.
President Barack Obama is calling on the commission to present an interim report within 18 months and a final analysis within two years.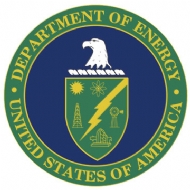 Read more at the Herald or by clicking here.
Hamilton spent 34 years serving in the U.S. House of Representatives and is president and director of the Woodrow Wilson International Center for Scholars. He previously co-chaired both the 9/11 Commission and Iraq Study Group. His recently published book, Strengthening Congress, "should be required reading for members of Congress and the people they serve," Matthew Tully recently wrote in the Indianapolis Star.
Sharp, who also served in the U.S. Congress, delivered the 1986 commencement address at DePauw.
Back