Prof. Kevin Howley Observes Parallels Between Toyota's Woes & USA
February 8, 2010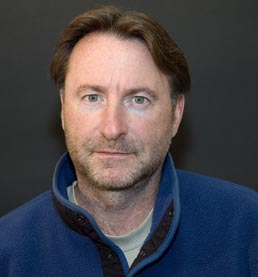 February 8, 2010, Greencastle, Ind. — "Over the course of a few short weeks, Toyota's reputation as a dependable and trustworthy automaker has been decimated," writes Kevin Howley, associate professor of communication at DePauw University. In a Bloomington Alternative column, Dr. Howley notes that headlines have recently been dominated by reports of safety issues with Toyota's vehicles. "Despite the company's attempts at damage control, Toyota's stock prices are down, and consumer confidence has been shaken to the core," he writes. "The whole thing makes me think about America."
According to the professor, "Like some Toyota vehicles, America's gas pedal seems to be stuck. We can't let up on the petty partisanship that puts political gain before the public good. We're addicted to fossil fuels and can't face the fact that our way of life is unsustainable. America's also got a terrible problem with violence. Obama's budget cuts all sorts of 'discretionary spending' but leaves military spending untouched. And now we're stepping up the saber rattling with Iran. Simply put, America is on a collision course with disaster, and we're pushing the pedal to the metal."
He adds, "To make matters worse, the brakes don't work. Last year's economic meltdown is all but forgotten on Wall Street. The disaster was diverted -- at least for the most powerful banks -- and instead of putting the brakes on reckless investments and a 'greed-is-good' culture, the financial services industry is left to its own devices. Even the Supreme Court can't see the wisdom of putting the brakes on corporate power. The high court's recent decision that allows corporations to spend as much as they like on political campaigns is yet another instance of our inability -- or, more precisely, our unwillingness -- to stop the corporate colonization of our political system."
In Howley's view, "Toyota's problems began when the company overextended itself. Once upon a time, Toyota was content to produce safe, affordable and reliable cars that customers could depend on. Then Toyota jumped on the luxury vehicle and SUV bandwagon, and soon they were trying to do too much, too fast. America is overextended, too. At last count, we're waging two wars (and any number of covert actions) with a military that is being pushed to the limits. The country's debt is staggering, and we are living beyond our means. And our broken health care system is destroying families and wrecking the economy."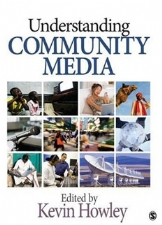 He concludes, "Like Toyota, America's got to get back to basics. If not, we may find that neither Toyota nor America is too big to fail."
Read the complete column here.
Kevin Howley is the editor of the recently published textbook, Understanding Community Media, and authored Community Media: People, Places, and Communication Technologies. Access another recent essay via this article.
Back