Junior's Contribution to Putnam County Museum Exhibit Noted
February 8, 2010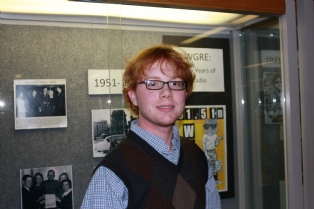 February 8, 2010, Greencastle, Ind. — "DePauw junior and Greencastle High School graduate Tyler Archer is curator" of a new Putnam County Museum exhibit on the Civil War, notes today's Banner-Graphic. Maribeth Ward writes, "He will give tours of the exhibit during a special reception on Feb. 12 from 4 to 6 p.m. The reception is open to the public."
Ward notes some of the exhibit's highlights, including, "Sketches by E.E. Edwards, a graduate of Indiana Asbury University made while he was a captain in the cavalry, depict some of the true scenes of this bloody war ... Another item is a flute captured from a confederate soldier by Aden Cavins, another Indiana Asbury University student serving for the Union. Members of the Civil War Roundtable will hold their meeting at the Museum during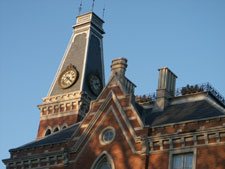 the exhibit that will run through June. On Feb. 23, a group of DePauw University students will present a program on the Civil War. Other events are also planned."
Read the complete story at the newspaper's Web site.
Tyler Archer and his work on the exhibit are detailed in this recent feature story.
Back