Vocal Health Instructor to Present Free Program Saturday
February 9, 2010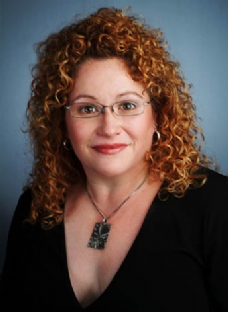 February 9, 2010, Greencastle, Ind. — The DePauw University School of Music will welcome vocal health instructor Kate DeVore to campus this Saturday, February 13, for a presentation on the care of the professional voice. The program, which will take place in room 115 of the Green Center for the Performing Arts from 10 a.m. to 1 p.m., is presented free of charge and is open to everyone.
The session will cover topics such as vocal injury prevention and an overview of anatomy and physiology of normal voice production. DeVore will conduct group and individual exercises focusing on alignment, breathing, and resonance, including work with volunteers from those who attend.
The co-author of The Voice Book: Caring For, Protecting, and Improving Your Voice, Kate DeVore is a voice/speech/dialect trainer, voice/speech pathologist, and Reiki Master teacher. She operates Total Voice Inc. in Chicago, where she coaches professional voice users ranging from actors to executives. She also teaches at Columbia College, the School at Steppenwolf, and lectures nationally and abroad.
DeVore has given numerous workshops and presentations on voice, speech, and healing arts and has authored many articles. She also created the Laryngeal Teaching Series DVDs.which show endoscopic footage of the inside of the throat during speaking, singing, and other sound production. DeVore works with clients ranging from actors to executives on voice, speech, and personal development. She bridges the
right and left brain by integrating scientific principles and theories with artistic and holistic training modalities.
DeVore has worked at Beth Israel Deaconess Medical Center (a teaching affiliate of Harvard Medical School), the Voice Center at the University of Illinois Chicago Hospital, Roosevelt University, Columbia College, Wellesley College, Brandeis University, Emerson College, the Acting Studio Chicago, and many other theatre companies and training programs in Boston and Chicago. She also served on the board of directors of VASTA (Voice and Speech Trainers Association).
Visit the DePauw School of Music online.
Back