Mark Lancaster '85 Joins Advanced Fund Administration as VP of Business Development
February 9, 2010
February 9, 2010, Greencastle, Ind. — Mark T. Lancaster, a 1985 graduate of DePauw University, has been appointed vice president of business development for Advanced Fund Administration. Lancaster is based in the Summit, New Jersey office of AFA, a private equity and hedge fund administration company. His primary focus is leading AFA's sales and marketing activities.
"Lancaster is a 20 year veteran in the financial services industry," notes Hedgeweek. "Before joining AFA, he was with Depository Trust and Clearing Corporation where he was vice president of wealth management services, responsible for developing the Alternative Investment Products service and accelerating industry use of AIP to automate alternative fund subscription, redemption and post-trade processing."
Lancaster says, "With the experience and industry pedigree of the staff and strength of the systems, AFA's value proposition will be quite popular for small, mid-sized and large funds looking for a top-quality fund administrator. As hedge fund administration continues to rapidly evolve, system intensive independent companies will continue to drive much of the innovation."
Lancaster also served Fortis Bank in New York as a director of new business development.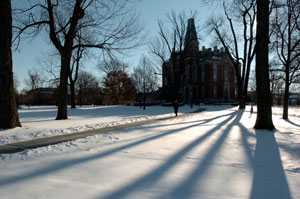 Prior to that, he worked in London for both The Bank of New York (BNY) and UBS.
An economics major at DePauw, he earned an M.B.A. in finance from Indiana University.
Access the complete article by clicking here.
Learn more about Mark Lancaster in this previous story.
Back