Jack's Mannequin Coming to DePauw for March 6 Concert
February 10, 2010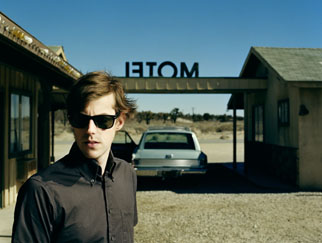 February 10, 2010, Greencastle, Ind. — Jack's Mannequin, featuring pianist-singer-songwriter Andrew McMahon, will return to DePauw University for a concert on Saturday, March 6. Presented by Union Board, the show begins at 8 p.m. (doors open at 7) in Kresge Auditorium of the Judson and Joyce Green Center for the Performing Arts, 605 South College Avenue.
Tickets for DePauw students are $10 and can be purchased in room 100 of the Memorial Student Union or during the lunch hour in the Hub. Non-students may purchase tickets for $15. Pre-sales are only available on campus and in person; any remaining tickets will be available at the door on the day of the show. For information, call (765) 658-4850 or send an e-mail here.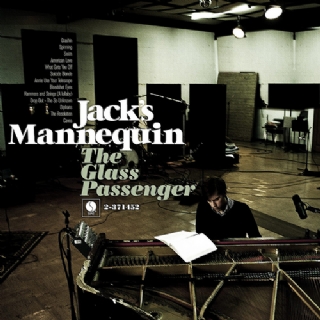 No bags or cameras, will be permitted in the venue. Food and/or drinks are also prohibited.
Jack's Mannequin previously performed at DePauw in a sold-out show on April 5, 2006.
Formed in 2004 by McMahon, who was a member of the group Something Corporate, Jack's Mannequin released its debut album, Everything in Transit, in August 2005. Just two months before the record hit the streets, McMahon was diagnosed with acute lymphoblastic leukemia (ALL). The album peaked at number 37 on the Billboard album chart.
McMahon made a full recovery and the band released The Glass Passenger in 2008. It peaked at number 8 on the Billboard chart. The first single, "The Resolution," hit #27 on the magazine's Hot Modern Rock Tracks chart.
In November, the band released a DVD, Dear Jack, which chronicled McMahon's battle with leukemia, as well as an EP with the same title.
"For McMahon, Transit marks a life before leukemia, and Passenger chronicles the journey into full recovery," wrote April Corbin this month in the Las Vegas Sun.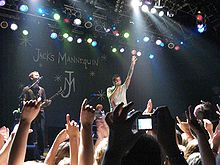 "The latter is filled with songs of hope tinged with dark moments that hint at his terrifying illness, which he says sometimes rendered his hands and eyes completely useless. The material is a far cry from McMahon's beginnings as frontman of the late-'90s piano-rock outfit Something Corporate. The 27-year-old, now in remission for almost five years, recently started the last tour of this Passenger era ... Once the tour wraps in early March, McMahon will be buckling down to create Jack's Mannequin's third album -- but not before one Something Corporate reunion show March 27 at Bonaroo."
Rolling Stone noted, "The Glass Passenger is a candid portrait of survival that reunites McMahon with the piano rock of his old band Something Corporate. Album highlight 'Caves' begins with a quiet reflection -- just falsetto vocals against a piano melody -- before the singer erupts over a fury of guitars: 'We're not gonna lie/Son, you just might die/Get you on that morphine drip.' Elsewhere, lush orchestration adds depth to the ballad 'Annie Use Your Telescope' and uplift to the midtempo 'Crashin,' where McMahon imagines life after recovery. 'Even if your voice comes back again,' he sings, 'maybe there'll be no one listening.' He shouldn't worry: With plain-spoken songs like these, he's already made a more honest album than many of his emo peers."
McMahon says the songs he's working on for the next Jack's album are "sunnier and more up-tempo. It feels so liberating," he tells the Salt Lake Tribune. "It feels so good to not have every song be about life hanging in the balance."
DePauw has a history of hosting concerts by influential popular musicians. Recent visitors have included Third Eye Blind, the Black Eyed Peas, Lupe Fiasco, Ben Folds, The Roots, Howie Day, Ben Kweller, Ramsey Lewis and Rufus Wainwright. Past guests such as Smokey Robinson and the Miracles, Dave Matthews, Psychedelic Furs, Harry Chapin, the Isley Brothers (with Jimi Hendrix), the Four Tops, Pure Prairie League, Billy Joel (pictured at right performing on the Kresge Auditorium stage), The Byrds, America, the Carpenters, Poco, Maynard Ferguson and the Temptations have also performed on campus.
Back