Author of Acclaimed Methland, Nick Reding, Visits on March 10
February 25, 2010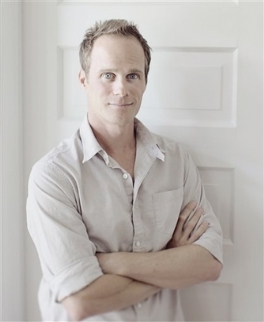 February 25, 2010, Greencastle, Ind. — Journalist Nick Reding, author of Methland: The Death and Life of an American Small Town, will come to DePauw University to present a reading on Wednesday March 10. Presented the James and Marilou Kelly Writers Series, the program will begin at 7:30 p.m. in the auditorium of the Richard E. Peeler Art Center and is free and open to all.
Now in its seventh hardcover printing, Methland, a New York Times bestseller, has been widely lauded, reviewed, and referenced. Featured on the cover of the Times Book Review and listed among the year's 100 Notable Books, Methland won the 2009 Chicago Tribune Heartland Prize. The book was picked as a best book of the year by the Los Angeles Times, the San Francisco Chronicle, the St. Louis Post-Dispatch, the Chicago Tribune and the Seattle Times. In January 2010, the British Broadcasting Corporation purchased global movie rights to the book.
Methland tells the story of the small town of Oelwein, Iowa -- and, through it, the story of drug abuse in rural America. Once a railroad, meat-packing, and farming hub, Oelwein has been battered by the farm crisis and decimated by job losses. Like thousands of other small towns across the United States, the production of methamphetamine, a.k.a. crank or crystal meth, has become Oelwein's principal business.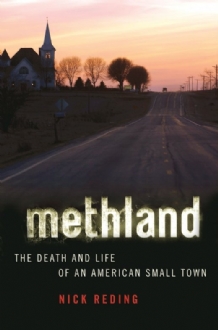 The Cleveland Plain Dealer called Methland, "a clear-eyed look at a scourge that continues to afflict wide swaths of American society -- whether we want to acknowledge it or not."
"Reding reveals the fallacies of this myth by showing how, over the past three decades, small-town America has been blighted by methamphetamine, which has taken root in -- and taken hold of -- its soul," wrote David Liss in the Washington Post.
"Reding is at his best relating the bizarre, violent and disturbing stories from four years of research," noted Publisher's Weekly. "A fascinating read for those with the stomach for it, Reding's unflinching look at a drug's rampage through the heartland stands out in an increasingly crowded field."
Born in St. Louis, Missouri, Nick Reding received his B.A. in creative writing and English literature from Northwestern University in 1994. He has an M.F.A. in creative writing from New York University, where he was a University Fellow from 1995 to 1997. He lived in New York City for thirteen years,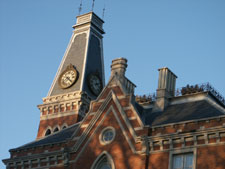 where he worked as a magazine editor, a graduate school professor, and a freelance writer. His first book, The Last Cowboys at the End of the World, was published by Crown in 2002. Methland is his second book.
Reding has also written for Harper's, Food and Wine, Outside, Fast Company and Details.
Learn more about the Kelly Writers Series by clicking here.
Back