Prof. Bob Steele '69 Quoted in AP Story on Reporting of Taliban Leader's Capture
February 16, 2010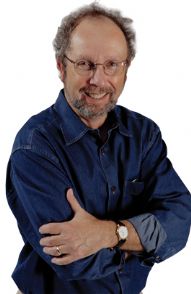 February 16, 2010, Greencastle, Ind. — "The New York Times nailed down the news about the capture of the Taliban's No. 2 commander in Afghanistan last week but held off publishing the information at the request of a key player in the article -- the Obama administration," reports the Associated Press today. The Times waited at least three days after the apprehension of Mullah Abdul Ghani Baradar to break the story, apparently yielding to White House concerns that publishing the information could jeopardize lives.
Michael Liedtke reports, "It's difficult to judge the Times' handling of the Barabar story without knowing all the details of the newspaper's discussion with the White House, said Bob Steele, a journalism ethics scholar at the Poynter Institute. That's especially true when the news could provide context to what's happening in a volatile situation such as the war in Afghanistan. Withholding the information about Baradar -- even for just four days -- left 'a number missing from the equation' as the public tries to get a fuller understanding of what's happening in Afghanistan, said Steele, who is also director of DePauw University's Prindle Institute for Ethics. Other news media, including the Associated Press, have agreed to honor
government requests to delay publishing information in the name of national security. The cooperation poses a dilemma, Steele said, because 'the primary objective of journalism is to provide information to the public, not withhold it.'"
Access the complete AP article at the Web site of the Washington Post.
A 1969 graduate of DePauw, Robert M. Steele is Eugene S. Pulliam Distinguished Visiting Professor of Journalism and directs the University's Janet Prindle Institute for Ethics. He was quoted in another AP story over the weekend on the decision by television news networks to air the graphic footage of last Friday's luge accident during training for the Winter Olympics. Read more in this article.
Source: Associated Press
Back