News Coverage Should Not be Swayed by Tape Delayed Olympics Coverage: Prof. Jeff McCall '76
February 19, 2010
February 19, 2010, Greencastle, Ind. — Some fans of the Winter Olympics are unhappy when they learn the results of events online before the television coverage airs on a tape delayed basis, reports the Christian Science Monitor. The piece includes analysis from Jeff McCall, professor of communication at DePauw University, who argues that journalism outlets such as the Washington Post are only doing their jobs.
"News sites should be breaking news in real time and not worrying about the effect on delayed television broadcasts," Dr. McCall tells the publication. "NBC's decision to delay broadcast of certain events to prime time is a sensible one, but that should have no bearing on the timing of what newspapers put on their Web sites. This is a good time, however, for the managers of news Web sites to carefully explain to readers the responsibility of news organizations to provide news in a timely fashion. It is not the job of news organizations to embargo legitimate news for the sake of live broadcast television."
Daniel B. Wood writes, "McCall says that although it is sports, Olympic results are important to have available in a timely fashion, prime time television delays or not. And, for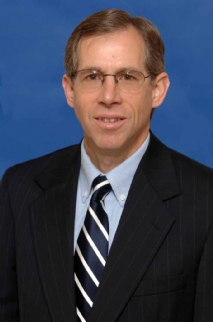 every media consumer who doesn't want to know the results until the television broadcast, there are bound to be many who want to know the results right away."
The professor states, "News web managers owe them that. People who want to watch NBC tape delay as though it were live should just stay away from news Web sites in the meantime."
Access the complete article, "Olympics top Idol, but tape delays anger viewers," at the Monitor's Web site.
A 1976 graduate of DePauw, Jeffrey M. McCall authored the book Viewer Discretion Advised: Taking Control of Mass Media Influences and is regularly quoted by some of the nation's largest media outlets. On January 16, he offered analysis to the Los Angeles Times on NBC's Jay Leno/Conan O'Brien dilemma. Three days before, stories by both the Christian Science Monitor and Medill News Service cited the DePauw professor. McCall has also recently been in reports by the Indianapolis Star, Advertising Age, USA Today, ABC News, Canada's National Post and the Dallas Morning News.
Source: Christian Science Monitor
Back