DePauw and Local Students to Explore 'Facets of Homelessness' on March 4
February 21, 2010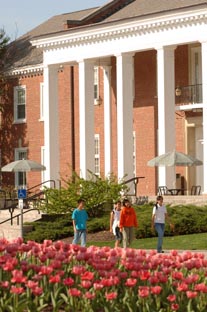 February 21, 2010, Greencastle, Ind. — "DePauw University and local Putnam County high school students will host the free, interactive event 'Home Sweet Home: An Exploration of the Facets of Homelessness,'" reports the Banner-Graphic. Set for March 4 at 5 p.m. in the ballroom of the Memorial Student Union Building, "The program will highlight issues of youth and adult homelessness in Putnam County and Greater Indiana as well as present relevant legislative policies and statistics." It is free and open to all.
The newspaper notes, "During the month of January, a group of 17 DePauw students and faculty participated in a winter term in service program through the Hartman House. The group traveled to San Diego, Calif. to partner with the local chapter of StandUp For Kids. StandUp for Kids is a non-profit organization dedicated to promoting success among the youth homeless community through outreach programs,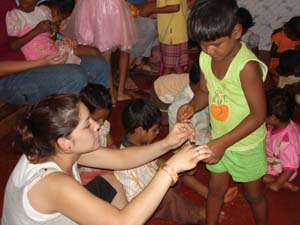 counseling, etc. After spending three weeks working and building relationships with the youth homeless population in San Diego, the WTIS team would like to share the experience with the greater DePauw and Putnam County communities."
Read more at the Banner-Graphic's Web site.
By their senior year, 87% of DePauw University students have participated in community service or volunteer work, according to the 2009 National Survey of Student Engagement. You'll find further details in this article.
Back