Nancy Pelosi Could Be GOP "Lightning Rod" in Mid-Term Races, Says Prof. Jeff McCall '76
February 21, 2010
February 21, 2010, Greencastle, Ind. — A nationally distributed story on how a Republican candidate's successful campaign featured ads critical of House Speaker Nancy Pelosi (D-California) -- and how other GOP hopefuls may follow suit -- includes analysis from a DePauw University professor. "The strategists will try to make her the lightning rod who represents all that is wrong in Washington," Jeffrey M. McCall, professor of communication, says.
Rob Hotakainen of McClatchy Newspapers writes, "(Jimmy) Higdon, a Republican from Kentucky, won a state Senate seat in December in a largely Democratic district with an unlikely strategy: He nationalized his race, warning of one-party rule by featuring Democratic House Speaker Nancy Pelosi's pictures in his television advertisements and campaign literature. Higdon, who was outspent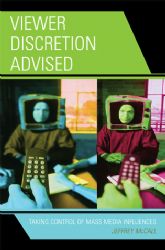 by a 4-to-1 margin in the race, is happy that she's so unpopular."
The piece suggests that the national Republican party is apt to follow Higdon's lead. "McCall said the attacks on Pelosi were similar to the Democratic efforts in 2006 and 2008 to tie Republican candidates to President George W. Bush and his vice president, Dick Cheney," writes Hotakainen.
"It's a rough-and-tumble world out there, and if it works, it works," Dr. McCall says in the story which is carried in a number of newspapers today, including the Kansas City Star, Anchorage Daily News, Sacramento Bee, Charlotte News & Observer and Miami Herald. To many Americans, according to the professor, Rep. Pelosi "comes across as the prototypical San Francisco liberal Democrat who is easily wrapped in the trappings of big spender, big government, pork, entitlements, that sort of thing. And one thing to keep in mind: She represents those labels pretty well, based on her political positions. But going beyond that, it's not necessarily who or what she is, it's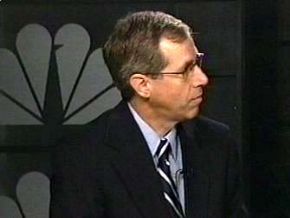 how she can be portrayed."
Read the complete article, "GOP seeks to win with anti-Pelosi strategy," by clicking here.
A 1976 graduate of DePauw, Jeff McCall authored the book Viewer Discretion Advised: Taking Control of Mass Media Influences and has been cited in articles published by approximately 100 newspapers. Two days ago he discussed the implications of tape delayed television coverage of the Winter Olympics with the Christian Science Monitor. McCall has also recently been in reports by the Los Angeles Times, Indianapolis Star, Advertising Age, USA Today, ABC News, Canada's National Post and the Dallas Morning News.
Source: McClatchy Newspapers
Back