Two More Awards for Jason Reitman, Coming to Campus in Three Weeks
February 22, 2010
Also: Information on Jason Reitman's March 15 Ubben Lecture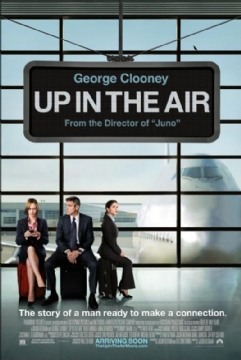 February 22, 2010, Greencastle, Ind. — "Jason Reitman and Sheldon Turner were handed the best adapted screenplay gong for Up in the Air" at Sunday's British Academy Film Awards, the UK equivalent of the Oscars, notes the Hollywood Reporter. On Saturday, Reitman and Turner won the same honor at the Writers Guild Awards in Los Angeles, reports New York magazine.
Reitman, who also directed the picture which is up for six Academy Awards, will come to DePauw University on Monday, March 15 (eight days after the Oscars), to present a Timothy and Sharon Ubben Lecture, "Finding Your Place Up in the Air."
The film has been called "a new classic" by Entertainment Weekly, while USA Today opines, "Jason Reitman is the next Billy Wilder." Reitman's previous films are Thank You for Smoking and the Oscar-nominated Juno.
The National Board of Review named Up in the Air 2009's best picture. The film received eight Broadcast Film Critics Association nominations and six Golden Globe nominations, with Reitman and Sheldon Turner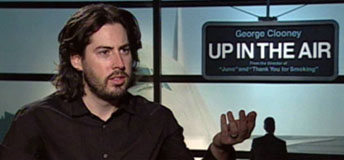 winning the Best Adapted Screenplay award in both competitions. On February 6, Reitman, Turner and Kirn were honored with USC's 2010 Scripter Award for adapted screenplay. The film has also received recognition from numerous critics' associations.
Learn more about the upcoming event, which is being presented free of charge and is open to all, in this recent story.
Back