Prof. Jeff McCall '76 Analyzes Jay Leno's Return to Late Night TV in Los Angeles Times
February 26, 2010
February 26, 2010, Greencastle, Ind. — Jay Leno returns Monday to the late night time slot he held for 17 years as host of NBC's Tonight Show, notes today's Los Angeles Times, which reports there are short-term concerns about Leno's ability to reclaim his audience and longer-term worries about who will one day take over for the 60-year-old host.
"NBC would be wise to start test-piloting some guest hosts in the Leno slot," Jeffrey M. McCall, professor of communication at DePauw University, tells the newspaper. "When [Johnny] Carson retired, they had already run a bunch of guest hosts through at 11:35 and had a sense of who could cut it and who couldn't. NBC needs Jay to stay put for three or four years to reestablish the franchise and give them a chance to studiously figure out where to go," the professor states.
The network had moved Leno to a 10 p.m. nightly program before deciding recently to return the veteran comic to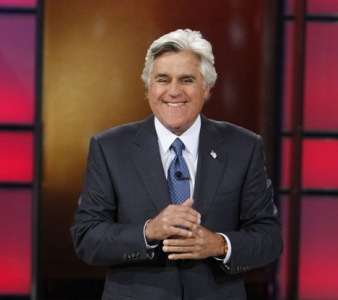 the 11:35 spot. "Television viewers are still largely creatures of habit," Dr. McCall tells the Times. "They expect late-night comedy at late-night time slots."
Scott Collins' article, "The Tonight Show still has to worry about tomorrow," can be found here.
A 1976 graduate of DePauw, Jeff McCall authored the book Viewer Discretion Advised: Taking Control of Mass Media Influences and has been cited in articles published by approximately 100 newspapers. Five days ago, he discussed a Republican candidate's successful use of anti-Nancy Pelosi advertisements in a nationally distributed story. He also analyzed the implications of tape delayed television coverage of the Winter Olympics with the Christian Science Monitor on February 19.
Source: Los Angeles Times
Back