Barbara Kingsolver '77 is Finalist for 2010 PEN/Faulkner Award for Fiction
February 24, 2010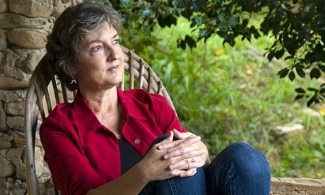 February 24, 2010, Greencastle, Ind. — Barbara Kingsolver, a 1977 graduate of DePauw University, is one of five finalists for the 2010 PEN/Faulkner Award for Fiction for her latest book, The Lacuna. "The winner of the award, the country's largest peer-juried prize for fiction, will be named March 23," reports the Washington Post. "Judges considered nearly 350 entries -- all novels and short-story collections by American authors published in 2009." (photo by Annie Griffiths Belt)
The other finalists are Sherman Alexie, Lorraine M. López, Lorrie Moore and Colson Whitehead. The winner will receive a $15,000 prize; the four runners-up receive $5,000 each.
The Lacuna was published in November 2009. The San Francisco Chronicle noted, "Set in milestone-studded history, the book is a supremely ambitious work: a dense picaresque, glitteringly alive."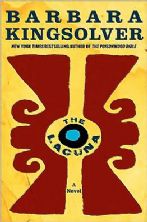 Barbara Kingsolver's thirteen books of fiction, poetry, and creative nonfiction include The Bean Trees, The Poisonwood Bible and Animal Dreams. Translated into nineteen languages, her work has won a devoted worldwide readership and many awards, including the National Humanities Medal.
In her commencement address to DePauw's Class of 1994, Kingsolver said, "The best thing about DePauw is that it required me to take courses in poetry and mathematics and biology and history," Kingsolver told the audience. "I was not allowed to be narrow in my interests, and I was rewarded for trying really hard to see the fibers of logic and consequence that connect poetry and biology and history. I believe that's the most precious and useful kind of education that a person can ever have."
Back