KB Home and CEO Jeff Mezger '77 to Pre-Wire Homes for Electric Vehicles
March 10, 2010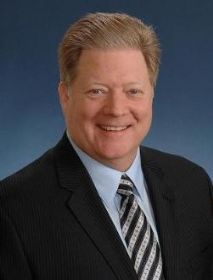 March 10, 2010, Greencastle, Ind. — "KB Home is building new homes that are relevant to the way homebuyers are living -- now and in the future," says Jeffrey Mezger, the company's president and chief executive officer. Mezger, a 1977 graduate of DePauw University, has announced that his firm "will begin offering an option to pre-wire its new Built to Order™ homes to accommodate charging stations for homeowners' electric vehicles. This new earth-friendly option is designed to ease the future installation of a station to charge an electric or plug-in hybrid vehicle conveniently at home," notes the company.
According to Mezger, "This is just one of many innovative and earth-friendly options that homeowners can choose from as part of KB Home's Built to Order experience. It's a great feature for homebuyers who currently drive electric cars, or for those who want to build their new home to accommodate these cars in the future."
Read more at Yahoo! Finance.
Another piece, by the Wall Street Journal's Dawn Wopatka, adds, "The

National Association of Home Builders reports it appears to be the first builder to add such a standard option. Of course, should this prove popular, it is likely other builders will quickly follow."
Learn more about Jeff Mezger in this previous story.
Back