Eco-Friendly Clothing Line Created by Kyle Smitley '07 Featured on TV
March 10, 2010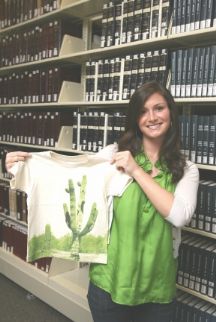 March 10, 2010, Greencastle, Ind. — "People were misleading consumers," says Kyle Smitley, founder and owner of barley & birch, a line of organic children's clothing. "They would say, 'We're organic', but what they didn't say was their pieces were made in a sweat shop, shirts were dyed with things using metals, and so I saw a huge problem with that."
Smitley is a 2007 graduate of DePauw University. She and her eco-friendly company are the subject of a feature story which aired on Toledo, Ohio CBS television affiliate WTOL. The station notes that the name barley & birch "comes from barley fields where Smitley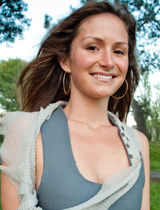 went to college and the birch tree from outside her home in Wauseon."
Access video of the report at the TV station's Web site.
Kyle Smitley was among Inc.'s 2009 listing of "30 Under 30: America's Coolest Entrepreneurs." Learn more in this recent article.
She was also the subject of a story in the Toledo Free Press.
Back