David Greising '82 and Chicago's "New Model" Explored in American Journalism Review
March 14, 2010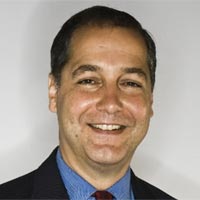 March 14, 2010, Greencastle, Ind. — "It was a little bit of a gamble, but it would have been a bigger gamble to stay at the Tribune and miss this opportunity," says David Greising, a journalist and 1982 graduate of DePauw University who last fall left the Chicago Tribune for the upstart Chicago News Cooperative. A story in American Journalism Review details how Greising and other top Chicago reporters left jobs with traditional media outlets to join CNC, which delivers content via the New York Times and the Internet.
"What is playing out in the Windy City is a microcosm of the journalism crisis across America," writes Sherry Ricchiardi. Founded by Jim O'Shea, former managing editor of the Tribune, CNC is "a new kind of news outlet that he hopes will flourish in the digital age. It's a daunting assignment."
Greising spent 11 years at the Tribune and was the chief business correspondent. After learning of CNC, he thought, "If this thing succeeds, I didn't want to be sitting at my desk thinking, 'I could have been part of that.' It's more fun to be involved with an organization where you're building a business rather than overseeing a decline."
Ricchiardi writes, "Even while he was writing columns for the Tribune, Greising was deep into soul-searching about creating new models of journalism and pondering the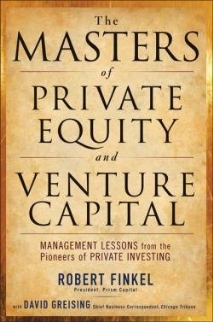 question: How do you start from scratch and build a successful business? After billionaire Sam Zell acquired Tribune Co. in 2007, 'I began to look for alternatives,' Greising says. During that time, he also was conducting interviews and research for a book, The Masters of Private Equity and Venture Capital, which was published late last year. During a series of lunches with local experts 'to pick their brains,' Greising learned that O'Shea was contacting some of the same sources about a new enterprise. The two talked and Greising signed on."
Read the complete piece, "Plugging the Gap," at AJR's Web site.
David Greising has also authored I'd Like the World to Buy a Coke: The Life and Leadership of Roberto Goizueta and co-authored Brokers, Bagmen and Moles: Fraud and Corruption in the Chicago Futures Market. Greising and his wife, Cynthia Hedges Greising '82, collaborated on the children's book, Toys Everywhere!.
In 2006, David Greising won the Peter Lisagor Award for Exemplary Journalism. Learn more in this previous story.
Back