Christian Bridgwater '98 Named Medical Director of Parkview Samaritan Flight Program
March 15, 2010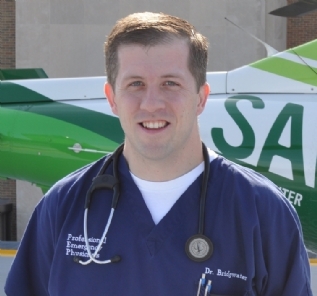 March 15, 2010, Greencastle, Ind. — Christian H. Bridgwater, D.O., M.D., a 1998 graduate of DePauw University, has been named medical director for the Parkview Samaritan flight program at Parkview Hospital in Fort Wayne, Indiana. Dr. Bridgwater is a board-certified emergency medicine physician with Professional Emergency Physicians.
"We are pleased to have Dr. Bridgwater in this important leadership position," says Sue Ehinger, chief operating officer of Parkview Hospital. "The Samaritan program is a vital service that provides life-saving care to patients in need. Dr. Bridgwater's background in emergency medicine and experience as a flight physician makes him a great fit with the Samaritan team."
After graduating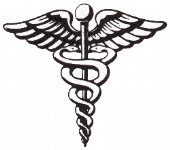 from DePauw with a degree in biological sciences, Bridgwater earned a doctor of osteopathic medicine degree from the University of Health Sciences College of Osteopathic Medicine in Kansas City, Missouri. He completed his emergency medicine residency at Mercy St. Vincent Medical Center in Toledo, Ohio, and served as a flight physician for their Life Flight aero-medical program.
Since November 1989, Parkview's Samaritan crew has provided life-saving medical care and transportation to 17,143 area residents during some of the most difficult times in their lives.
Chris Bridgwater's appointment is noted in today's Fort Wayne News-Sentinel.
Back