Fred C. Tucker III '69 Announces Retirement Plans
March 23, 2010
March 23, 2010, Greencastle, Ind. — "Fred C. Tucker III is retiring from the realty company his grandfather founded and selling his ownership interest to longtime business partner H. James Litten," begins an Indianapolis Star story today. A 1969 graduate of DePauw University, "Tucker will retire April 1 after 33 years at F.C. Tucker Co., the largest residential real estate firm in the Indianapolis area."
Jeff Swiatek reports, "Litten was one of two partners who joined Fred Tucker to buy the company in 1986 from Tucker's father, Bud Tucker, and his partners. Since then, sales have jumped from $300 million to more than $2.2 billion. It has 45 sales offices and 1,500 employees in Indiana and Kentucky."
Fred Tucker, who is president of the firm which bears his family name, says, "When Jim Litten, David Goodrich and I bought the F.C. Tucker Company from my father and his partners in 1986, we wanted to strengthen and enhance the company's position as the dominate real estate company in Indiana. Our strategy was to provide superior customer service,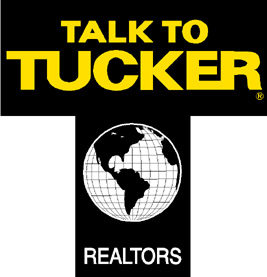 to develop our employees and sales associates, and to grow and mentor the leadership necessary to create long-term financial stability and growth for the company. Jim Litten will provide the passion, drive and business intellect needed to carry F.C. Tucker Co. to the next level."
Tucker's father, Fred C. Tucker Jr., was a 1940 graduate of DePauw University. Fred C. Tucker Sr. was a 1908 DePauw graduate.
Access the story at IndyStar.com.
Fred Tucker III serves on the boards of Junior Achievement of Central Indiana (past chair); Crown Hill Cemetery (chairman); Goodwill Industries of Central Indiana (past chairman); Economic Club of Indianapolis; and Indianapolis Convention and Visitors Association. Inside Indiana Business notes that he is the past national chair of DePauw's Alumni Association.
Back