Senior Leads Civil War Education Programs at Putnam County Museum
March 29, 2010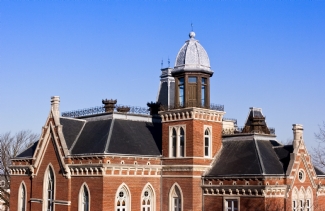 March 29, 2010, Greencastle, Ind. — "The Putnam County Museum is conducting two programs related to its 'Putnam County and the Civil War' exhibit designed specifically for children," reports Greencastle's Banner-Graphic. The story adds, "Molly Rudnick, a senior at DePauw University, will be conducting the series dedicated to teaching children about the Civil War era in an interactive environment."
The article adds, "The first program, 'Leading the Soldiers,' will be from 11 a.m. to noon April 3 and devoted to the front of the line including what importance both flags and drums played in the lives of the soldiers. After a brief introduction on regiment flags and drummers, children will get the opportunity to design their own flags and make their own drum ... On
April 10, the second session will be conducted, again from 11 a.m. noon. 'A Day During the Civil War' will reveal something about what life during the Civil War might have been like."
Read more at the newspaper's Web site.
Back